Sundays@Noon presents the world premiere of Ian Wilson's 'Scully', performed by Alex Petcu
Hugh Lane Municipal Gallery of Modern Art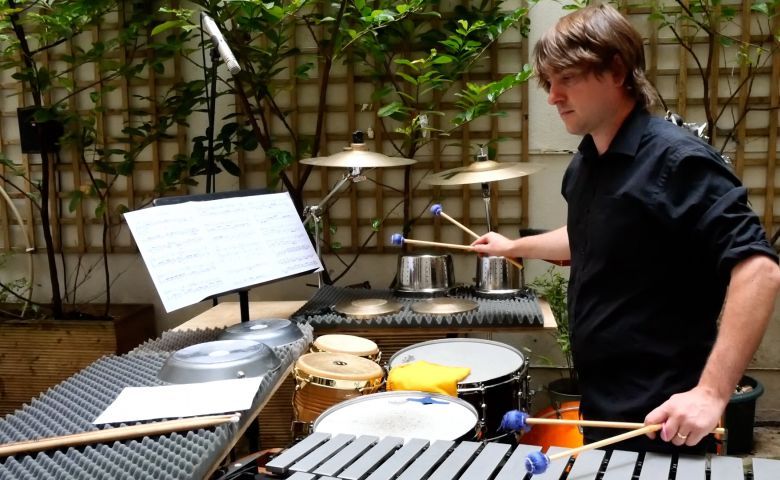 Alex Petcu, percussion
"Scully" is a 6-movement, 25-minute work for solo percussion where each movement responds to one of the six paintings in the Hugh Lane Gallery's Scully Room. This, like Tate Modern's Rothko Room, is one of my favourite and most visited art spaces, and I was delighted to be asked to respond musically to these fantastic paintings. "Scully" was commissioned by the Sundays at Noon concert series with funds from the Hugh Lane Gallery and the Arts Council of Ireland.
Ian Wilson
Programme
Ian Wilson - Scully (2022), for percussion
Tickets
There will be two ticketed (free) performances of this work, each for 25 minutes. Tickets will be made available one week in advance of the performance, please visit the Sundays@Noon page on The Hugh Lane Gallery website for more information.
Please note, these performances take place in the Scully Room at the Hugh Lane Gallery.