CD Launch 'VOX FEMININA' by St Mary's Pro-Cathedral Choir to celebrate its 10th Anniversary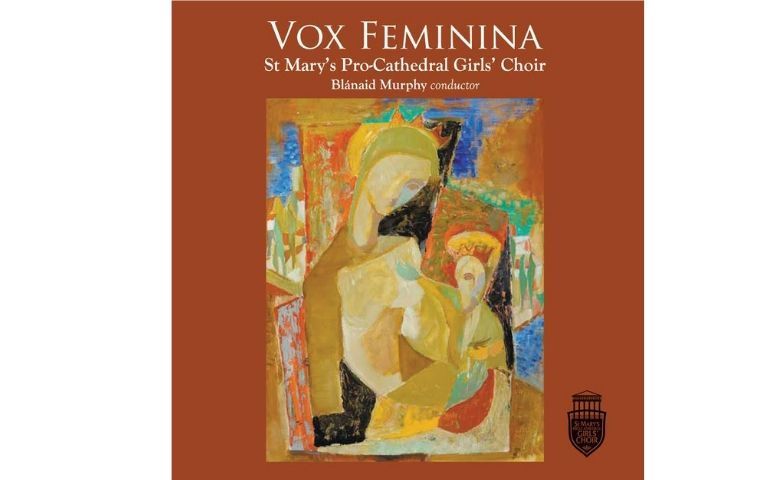 St Mary's Pro-Cathedral Choir
Girls from Continuum Youth Choir
Soloists: Emma Fitzgibbon, Síofra Kildee-Doolan, Rosie Phipps O'Neill and Beatrice Rosales
Blánaid Murphy, conductor
David Grealy, organ
In keeping with many of the great cathedrals in Europe, the establishment of the Girls' Choir of St Mary's Pro-Cathedral, Dublin, in 2009 was an important development in the musical life of the Pro-Cathedral. This was in response to a groundswell of interest from the wider musical community associated with the Palestrina Choir, in particular the desire to afford similar musical education and experiences to girls.  The Girls' Choir has developed into a fine Cathedral choir, one which has its own identity and which is able to enrich and enhance the liturgical and musical life at the Pro-Cathedral. In addition to its significant contribution to this liturgical life, the choir has enjoyed several trips and tours, to the United Kingdom (Ely, Cambridge & Southwark Cathedrals), Neerpelt in Belgium, Paris, Prague, Vienna & Limburg in Germany.
This recording is a celebration of the 10-year milestone in the choir's history, and i
t presents works by women composers, 
both from Ireland and international.  
On this recording, the Girls' Choir of St Mary's Pro-Cathedral is joined by the Girls of the Continuum Youth 
Choir, many of whom were the backbone of the Girls' Choir over the past decade and have just recently 
graduated from the Girls' Choir.  
The CD will be launched by Dr. Veronica Dunne in Dublin's City Hall, and the girls will perform some of the works from the CD at the launch.  CDs will be on sale at the launch, which commences at 7.00pm, and all are welcome to join us.
Works featured on the CD:
1. 
Rhona Clarke 
Jubilate Domino 
2. 
Sandra Milliken 
Panis Dei 
3. 
Eibhlís Farrell 
Ave Maria  
4. 
Judith Weir 
Holy Innocents  
5. 
Irene Buckley 
Lúireach Phádraig 
6. 
Rhona Clarke 
Síofra Sí  
7. 
Hildegard von Bingen 
O Virtus Sapientiae 
8. 
Anne-Marie O'Farrell 
A Winter's Prayer  
9. 
Eibhlís Farrell 
Mary's Lullaby 
10. 
Rhona Clarke 
Cantate Domino  
11. 
Raeghnya Zutshi 
Ahtunowhiho  
12. 
Sarah MacDonald 
Miserere mei, 
Deus 
13. 
Eibhlís Farrell 
Jesu Redemptor Omnium 
14. 
Sarah Rimkus 
O sing unto the Lord 
15. 
Roxanna Panufnik 
Ubi Caritas 
16. 
Dobrinka Tabakova 
Jubilate Deo