Music Network tour featuring Jane O'Leary commission
16 February 2019 20:00
-
22 February 2019 20:00
St. Finian's Lutheran Church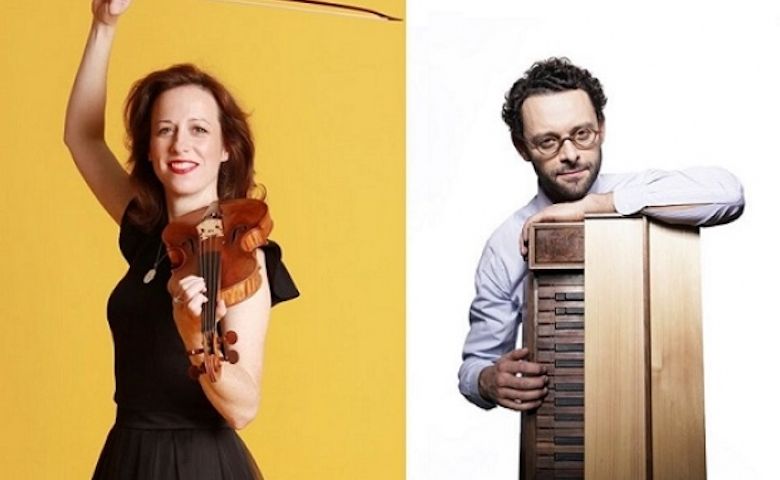 Claire Duff, baroque violin
Benjamin Alard, harpsichord
Programme
Archangelo Corelli (1653-1713), Sonata No. 5 in G Minor
J.S. Bach (1685-1750), Adagio in G Major, BWV 968
J.S. Bach (1685-1750), Fugue in B Minor, BWV 579 on a theme by Corelli
J.S. Bach (1685-1750), Sonata for violin and basso continuo in G Major, BWV 1021
J.S. Bach (1685-1750), Sonata No. 4 in C Minor for violin and harpsichord, BWV 1017 
J.S. Bach (1685-1750), "Italian concerto", BWV 971
Jane O'Leary (b. 1946), 
Fantasia (homage to J.S. Bach) (
Music Network Commission) 
J.S. Bach (1685-1750), Sonata No. 6 in G Major for violin and harpsichord, BWV 1019
Irish violinist Claire Duff's playing has been described as "full of fire, flair and brilliance". For this tour, she is joined for the very first time by the dazzling young French harpsichordist Benjamin Alard, diving deep into Bach's powerful musical meditations on suffering, loss – and redemption. 
Audiences will hear a new work by Irish composer Jane O'Leary, commissioned by Music Network, which offers a contemporary reflection on the resonances of Bach. Jane O'Leary:
'Fantasia' was a form often used by Bach, described as 'the play of imaginative invention'; the term implies freedom, unpredictability, an element of surprise. As the music flows, moving forward and reaching upward, it takes some twists and turns, and a resonance from the past filters through. 
Tour details