Airs of Old Drogheda and Ceiliúradh Seamus Ennis featuring music by Michael Holohan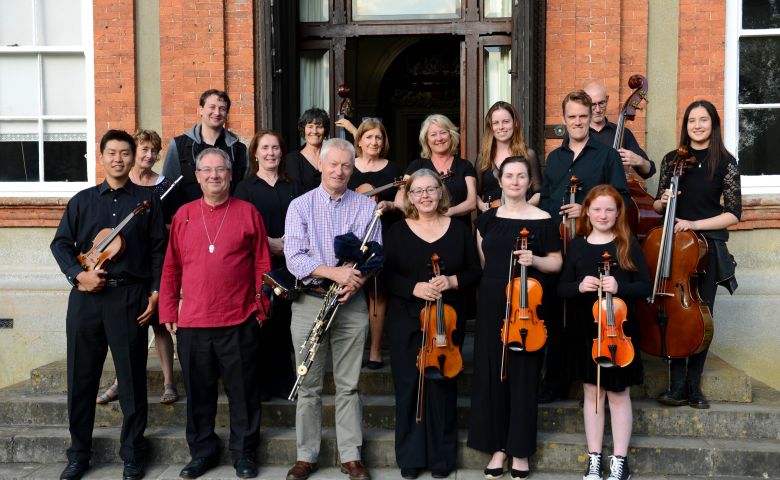 A musical journey through the streets of old Drogheda
In celebration of Fleadh Cheoil na hÉireann's second year in Drogheda, the composer and conductor Michael Holohan will be presenting a very special concert called Airs of Old Drogheda and Ceiliúradh Seamus Ennis (1919-2019). This concert promises to reveal local pieces of Irish traditional music which have not been heard in Drogheda for over two centuries.
Concertgoers who attended last year's concert, The Road to Lough Swilly and Memorials, in St Peters Church of Ireland will remember the stunning performances given by Mick O'Brien, The RTE ConTempo String Quartet and The Boyne Valley Chamber Orchestra. It is hoped that Airs of Old Drogheda will be another one of these memorable nights. 
A star studded cast will include Mick O'Brien pipes; Donal O'Kelly actor and playwright; Brian Dunning flute; Simon O'Dwyer Bronze Age horns, Ancient Music Ireland; Hannah O' Brien and Máire Ní Choilm singers; Roisín Ward Morrow violin, Breifne Holohan and Baz Leahy guitars and last but not least, The Boyne Valley Chamber Orchestra from Drogheda, who gave such a wonderful performance of The Road to Lough Swilly recently in the National Library, Dublin.
For the past few years, Holohan has been researching the traditional music of the town. He has now managed to assemble a collection of pieces from the mid 1700s and early 1800s, which reach back in time to the more prosperous days of Drogheda ('The Linen Boom' of 1790-1820).
Some of the tunes were played or collected in the area of Laurence St , which in that period could then have been aptly christened 'the artistic left bank' of Drogheda. Other melodies eventually made their way back to Drogheda from America, thanks to the great collector and musician Captain Francis O'Neill. They include: An Irish Lullaby (Bunting 1797), The Robber (Bunting 1809), Sir Patrick Bellew's March, (early 1700s), Drogheda Bay, The Julianstown Lasses, The Drogheda Lasses, (O'Neill ' The 1850', 1903) and The Drogheda Weavers, (O'Neill ' The 1001', 1907).
This year also marks the centenary of Seamus Ennis 1919-2019. A tribute will be paid to this great Irish musician during the concert. A man of many talents, he was a great piper, fiddler, singer, collector, storyteller and folklorist. Both he and his father James had many social and musical connections with Drogheda,Bettystown and Naul. The acclaimed piper Mick O'Brien will perform Holohan's solo piece An Fear as Fingal (in mem. Seamus Ennis) which was commissioned by Fingal County Council, October 2003, for a commemorative event in the Ennis Centre, Naul. The orchestra will also perform Easter Snow, a favourite tune of Seamus Ennis and the name of his homestead in Naul.
To conclude the evening, Donal O'Kelly, renowned actor and playwright, will join Michael Holohan, Mick O' Brien and the orchestra in extracts from The Road to Lough Swilly and his acclaimed one man show about Hugh O' Neill, Running Beast.
This concert is sponsored by The Augustinian Community, Firestone Tyres, Create Louth and The Drogheda Credit Union.
Tickets are priced at €10 with under 18s free. Go to Eventbrite online or call to the Augustinian Shop.