Decibel and Kate Ellis perform a premiere by Ed Bennett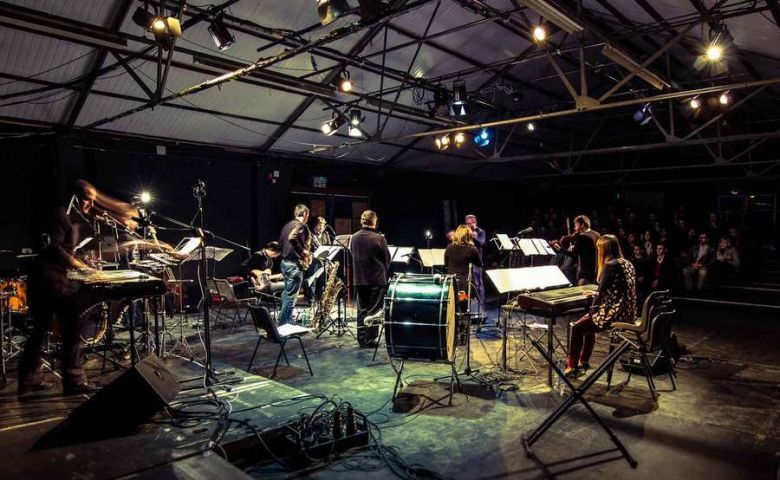 Ed Bennett – Composer / Artistic Director / Electronics
Kate Ellis, cello
Decibel:
Daniele Rosina - Conductor
Mira Benjamin – Violin
Neil McGovern – Saxophones
Michelle Holloway – Recorders
Jack McNeil – Clarinets
Martyn Sanderson - Trombone
Paul Norman – Electric Guitar
Sebastiano Dessanay – Bass
Eliza McCarthy – Piano
Damien Harron - Percussion
This handpicked ensemble of amazing musicians present a high energy programme ranging from wild and driving polyrhythmic workouts to delicate moments of stillness, drone and quiet introspection featuring some of the most outstanding contemporary performers working in new music today.
Decibel premiere Ed Bennett's substantial new work for cello, electronics and amplified ensemble 'Song of the Books' alongside works written especially for the group by maverick composers Laurence Crane, Egidija Medeksaite and a brand new work by Leo Chadburn.
 "Unclassifiable, raw-nerve music of huge energy and imagination." – The Guardian
Programme:
Ed Bennett - Song of the Books (premiere)
Leo Chadburn - New Work (premiere)
Egidija Medeksaite - Malakosha
Laurence Crane - Classic Stride and Glide
Decibel gratefully acknowledges the support of the PRSF Composers fund.