UCC SOUND SOUND DAY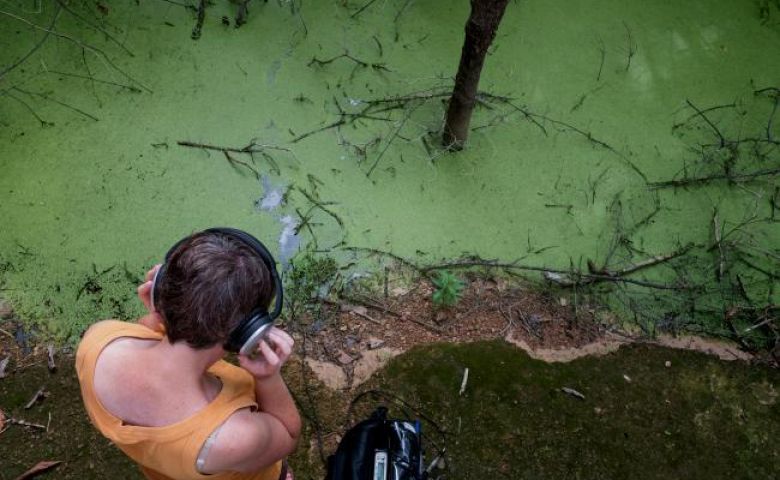 UCC Music is proud to present SOUND SOUND DAY, a multifaceted celebration of the profound world of sound. It features special guest Chris Watson, BAFTA Award-winning sound recordist, who will talk about his recording expedition to the Arctic for the Attenborough documentary Frozen Planet and present a live quadrophonic diffusion of recordings made at Galley Lighthouse for RTÉ.
SOUND SOUND DAY
is packed with talks,performances and participatory workshops 
delivered by leading Irish composers, sound artists and sound specialists. Experience open-to-all talks, listening workshops, Sonic Histories and 
Sound Walks; hear music built on field recordings taken all over the world; see top improvisersand experience the unique multimedia ensemble CAVE (Cork Audio Visual Ensemble).
Featuring Chris Watson, Karen Power, Danny 
McCarthy, Sean Taylor, CAVE, Jillian Rogers, Elaine 
Harrington, John Hough, Jeff Weeter and John 
Godfrey.
Schedule of Events:
11.00am Presentation on SHOCC (Sonic Histories of Cork City) Project
11.45am Soundwalk lead by Danny McCarthy
1.45pm Acouscenic Listening Workshop lead by Sean Taylor
2.45pm Irish composer Karen Power talks about and presents her music made with field 
recordings
3.30pm Jillian Rogers, talk: "Under the Piano with Roland Garros: Conceptions of Music and 
Sound as Embodied and (Sometimes) Therapeutic in World War I-Era France"
4.00pm Performance: Danny McCarthy, John Godfrey, Karen Power, Sean Taylor, Jeff Weeter
5.00pm Chris Watson, talk: "Beneath the Great White Silence"
8.30pm Chris Watson performance, employing recordings made at Galley Head lighthouse
9.15pm CAVE (Cork Audio Visual Ensemble)
Admission is free to all events and open to all.