Our Tunes 2018
Contemporary Music Centre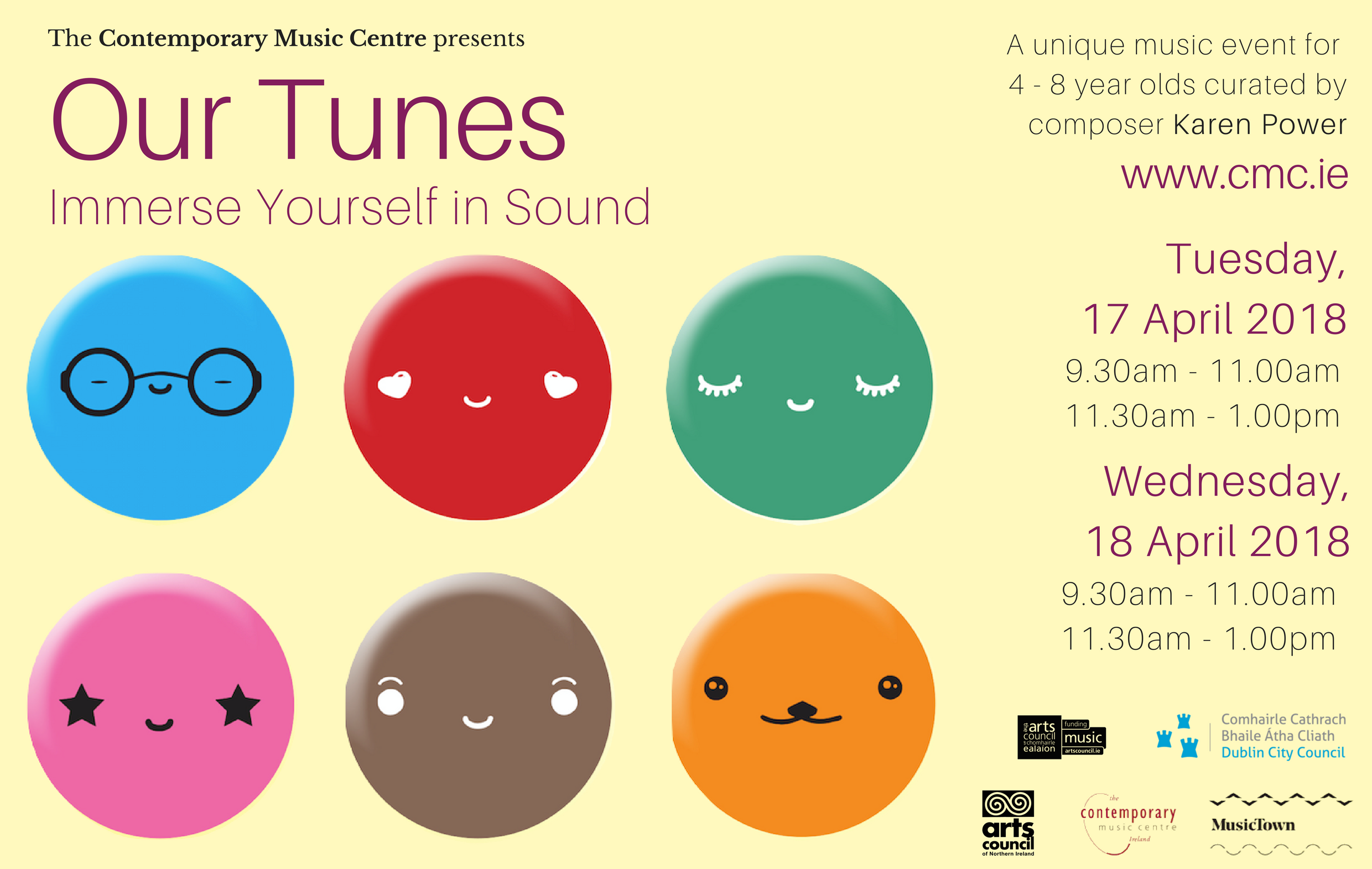 Our Tunes 2018 - Wednesday 18th April 
Curator: Karen Power

Shadow Facilitators: Sean O'Dalaigh & Raeghnya Zutshi

Performer: Flautist Lina Andonovska
CMC intern: Isabel DiPirro

Running since 2015, Our Tunes is a CMC programme aimed at children of primary school age, and is open to the public as part of DCC's MusicTown Festival.  CMC's aim for this Our Tunes programme is to capture the imagination of young children, with a view to building a foundation for future audiences.
In 2018, CMC has devised a programme led by composer Karen Power to spark the children's imagination through:
(i) creative workshops with the children alone, focusing specifically on encouraging a heightened sense of listening, responding and creative musical experience with sounds that can be made with everyday materials and organic instruments made by the children, including technology in making sounds and organic instrument building, found sounds and soundscapes alongside more traditional composition techniques; 
(ii) working with contemporary musicians to realise some of the ideas explored in the workshops, using special techniques for contemporary music making; and
(iii) performances by the children of their work.