CMC hosts Sound Art Seminar
Contemporary Music Centre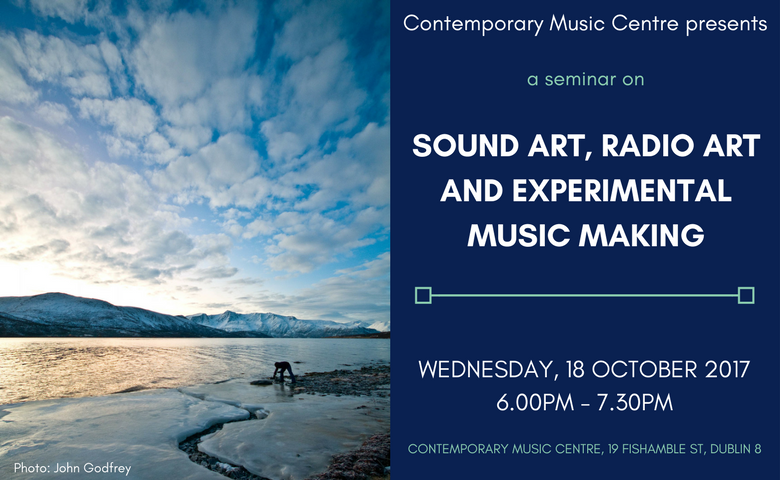 CMC is delighted to host a seminar on recent trends in sound art, radio art and more experimental forms of music-making at home and abroad. This seminar aims to shine light on our vibrant Sound Art scenes.  
We will hear from the extraordinary Julia Gerlach, Head of Music at Berlin's Artists-in-Residence Programme (DAAD), former curator at ZKM and the current Artistic Director of micromusik: a festival of Experimental Music and Sound Art, offering us a European context. From across Ireland, we will be joined by composer, sound/radio artist Karen Power (co-curator of Sonic Vigil) and Artistic Director of Quiet Music Ensemble, John Godfrey. 
With time for networking and discussion, CMC invites you to help us contextualise the Sound Art scenes on the island, within the overall umbrella of contemporary music. 
Booking essential: