World Premiere of Antarctica by David Power and Linda Buckley at the Kilkenny Arts Festival
Last year, composer Linda Buckley and uilleann piper David Power presented Uilleann Goes Electric, the first fruits of a groundbreaking new collaboration. Building on this, Buckley and Power return to the Kilkenny Arts Festival this year to present a new collaborative work, Antarctica.  
Drawing inspiration from the early Antarctic expeditions, Antarctica is a multimedia performance combining Buckley's hypnotic electronic score with live uilleann pipes from David Power, performed against film footage of those early explorations. Speaking about the upcoming production, composer Linda Buckley said: 
The possibilities of cross-genre collaboration has long been a major interest of mine, and this comes to the fore in Antarctica, a multi-media show inspired by Shackleton crossing the Antarctic. This incredible story of triumph through adversity has themes which resonate strongly through the shared ethos of uilleann piper David Power and I - that of exploration, and at times attempting to travel through unchartered territory. It involves pipes, whistles, fiddle, voice and live electronics, informed by our own musical backgrounds and merging the worlds of Irish traditional and electronic.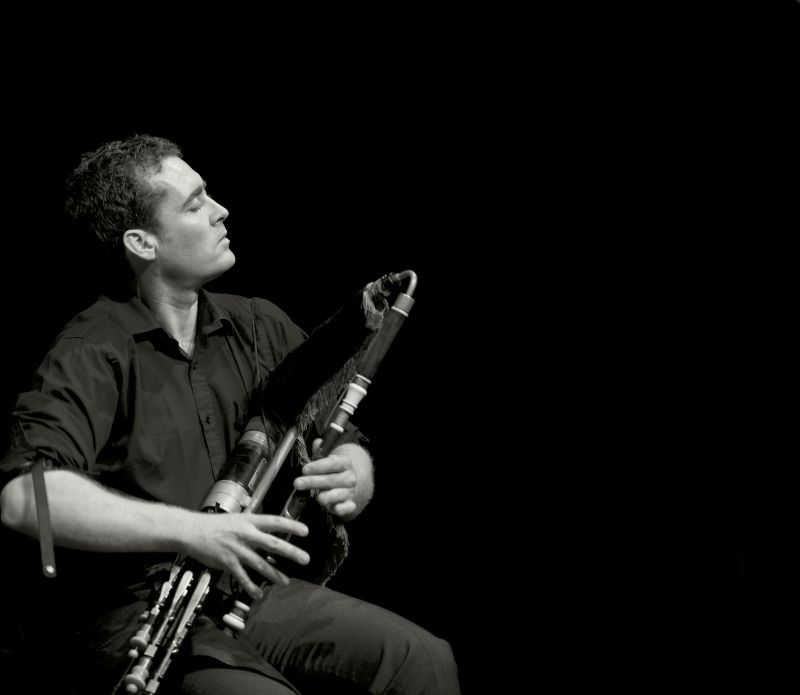 Photo: Uilleann Piper David Power
Designed and directed by John Comiskey, and staged in the atmospheric interior of The Brewhouse (formerly Smithwick's brewery), Antarctica stages an enthralling dialogue between past and future.
The world premiere of this new work takes place on Monday 14 August at 6pm, with an additional performance later that evening at 8.30pm. For more information and to book tickets, click here.