New Music Dublin 2018 Defrosted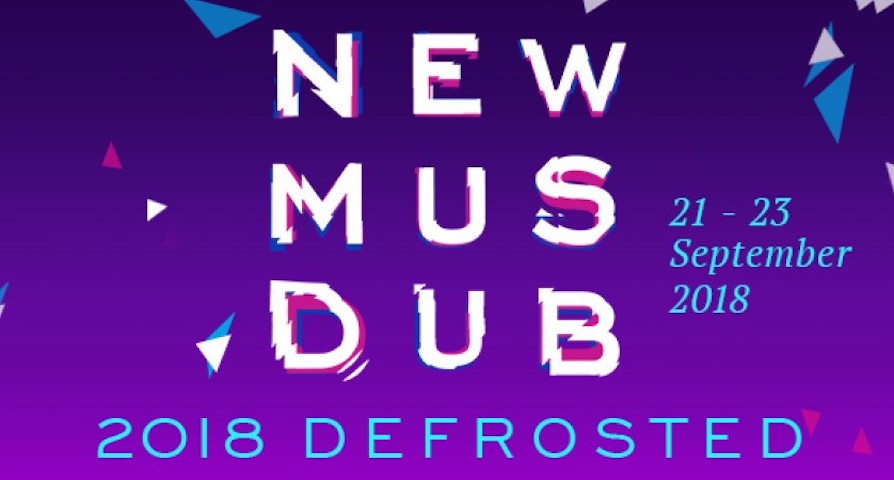 21 September 2018 17:30
-
23 September 2018 22:00
When the snow swept across the country at the beginning of March 2018, Ireland's foremost festival of new music quickly became one of its many victims and was cancelled.
Not to be deterred, the festival will be remounted in a condensed form on 21-23 September 2018 in the National Concert Hall. New Music Dublin 2018: Defrosted will open with two free events on Culture Night; Composers in the Classroom and From There to Hear with the RTE Contempo Quartet and DJ Dave Kerr and continue with a packed schedule of the best of Irish and International New Music.
Highlights include Continental Drift, a concert that celebrates two celebrated contemporary composers: the RTÉ National Symphony Orchestra will perform Unsuk Chin's Šu - for Sheng and Orchestra with virtuoso Wu Wei and the world premiere of Kevin Volans' Gol Na mBan San Ár - for Uilleann Pipes and Orchestra, with David Power; 22nd September 2018 7.30pm
The festival is delighted to be able to reschedule Sir James McMillan who will conduct the Irish Chamber Orchestra and Chamber Choir Ireland who perform his monumental Stabat Mater.
Also included in the festival will be a two hour lock-in concert with pianist Simon Smith who will perform Stockhausen's last piano composition Natural Durations. There will be a late-night concert of music from Garth Knox and Caoimhín Ó Raghallaigh's recent highly acclaimed album All Soundings Are True - a rare chance to experience the beauty of Ó Raghallaigh's hardanger d'amore and Knox's viola d'amore as they explore the frontiers of traditional music.
For those that want a hands-on experience should book the family into All Aboard Concorde, or bring their instruments and enthusiasm along to The Totally Made-Up Orchestra both on Saturday 22 September. And for those who like their New Music outside the confines of the concert hall should join Ergodos on a mystery music trail around the city.
Supported by the National Concert Hall, RTÉ and The Arts Council.