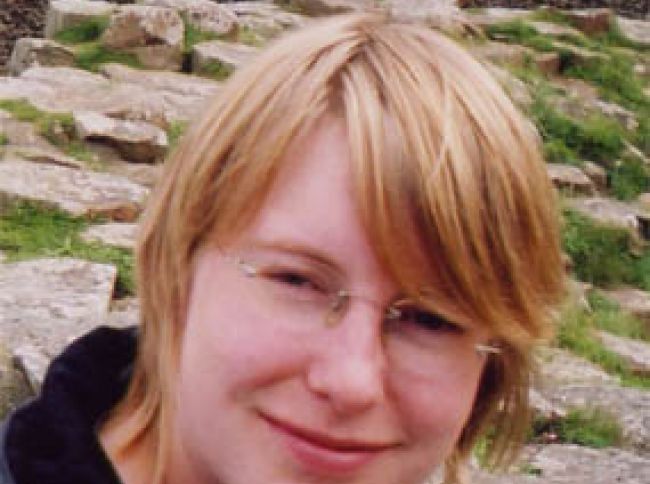 I do not want my music to be confined to what is considered beautiful within any one style or culture. I always compose as a listener, and constantly question whether the music leads the ear or leaves it behind.
Rachel Holstead is a composer from Corca Dhuibhne in the southwest of Ireland. She has written instrumental, vocal and electronic music and enjoyed collaborations with artists in many different artforms. She is not composing at present.
She has written music for the Irish Baroque Orchestra, the RTÉ Vanbrugh Quartet, the Irish Chamber Orchestra, the Ulster Orchestra and Sinfonia Viva. She has composed works that feature traditional Irish musicians for Ardee Baroque and the Kerry International Chamber Music Festival, written works for and with children and young people and has been commissioned by RTÉ, BBC Radio 3, Moving on Music and Louth County Council (through the Percent for Art Scheme). Her electroacoustic works have been performed in Germany, Spain, Canada, the U.S., Mexico, the UK and Ireland. She was honoured to be commissioned by RTÉ, together with Kevin O'Connell and Ian Wilson, to compose a short string quartet for Seamus Heaney's 70th birthday celebrations. She has also been honoured to be part of local musical celebrations in her native Dingle with the Fearaibh Fionntrá project, pieces for Lá Chaitlíona and Céiliúradh an Bhlascaod and performances by the Dingle New Music Orchestra.
In 2005, she graduated with a PhD in composition from Queen's University Belfast, where she worked under the guidance of Professor Michael Alcorn at the School of Music and Sonic Art. She holds a music degree from Trinity College, Dublin, where she studied composition with Kevin O' Connell and Donnacha Dennehy. She has attended the Dartington International Summer School and the Ennis IMRO Composition Summer School (now the Irish Composition Summer School). She served as the Music Adviser to the Arts Council / An Chomhairle Ealaíon from 2008-2013 and has served on the board of the National Concert Hall since 2006.
Contemporary Music Centre, Ireland