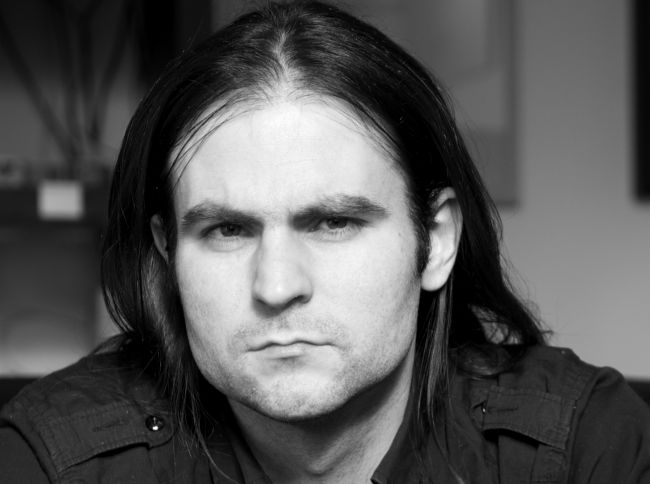 I love to think of my music as a confrontation between opposing elements, finding lines to connect the most unlikely of associations. On one hand there is my fascination with organic electronics whilst on the other there is a deep affinity with melody, tonality and drama. I want to seduce the audience and simultaneously discover myself.
Jürgen Simpson was born in Dublin. His work spans multiple mediums and approaches including electroacoustic works, opera, music for film, dance, and sound installations. He is the director of the Centre for Computational Musicology and Computer Music at The University of Limerick.
His works have been performed internationally in venues including the Southbank Centre in London and Talinn Estonia where he represented Ireland as part of the cultural programme for Ireland's EU Presidency. He has received commissions and awards from the Arts Council of Ireland and Northern Ireland and the British Council. He has written two operas, and is currently writing a third, with 2003's opera "Thwaite" receiving the Genesis Opera Prize's top award.
He has worked extensively as a curator and in 2000 founded The Whispering Gallery, a music collective which over a three year period introduced many important artists to Ireland as well as promoting Irish experimental work. In 2007 he recorded and produced the critically acclaimed album "Spectre and Crown" with rock band The Jimmy Cake. Collaborators include Michael Nyman, Ian Wilson, Kevin Volans, Raymond Deane, Judith Ring, Sunken Foal, Simon Doyle, and filmmaker Clare Langan.
In 2008 he created two installations: "Hanging Gardens", a sound installation co-located in the Ormeau Baths Gallery Belfast and the University of Limerick, and "Within You, Without You", a sound, light and architectural collaboration for architects O'Donnell & Tuomey with interactive designer Nicholas Ward, created for the Venice Architectural Biennale and to be displayed in the Victoria & Albert Museum in 2009.
Contemporary Music Centre, Ireland