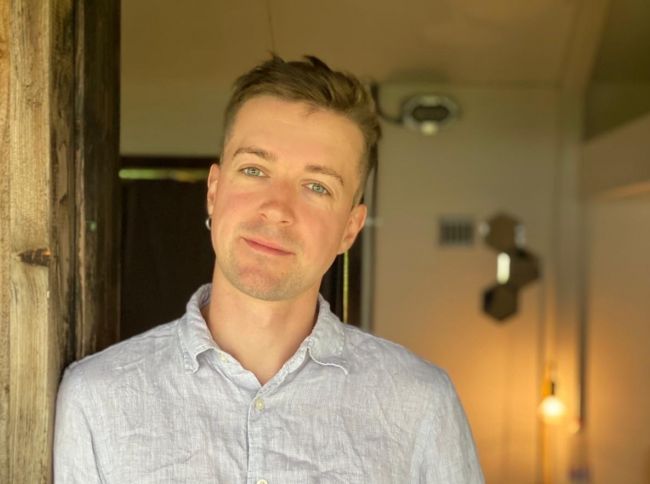 Darragh Kelly is a composer and musician. He is interested in the live vs the recorded, the virtual vs the actual, the bathetic, new music's ageing, and tonality's afterlife. Current projects make use of AI, both musically and visually. This work is concerned with re-embodying the musical output of machine learning programmes and avoiding reproductions of likeness, focusing on the potential for music to be a unique mode of cognition.
He studied composition with Evangelia Rigaki and Linda Buckley in Trinity College Dublin and completed an MMus at Trinity Laban Conservatoire of Music & Dance in London. During his studies he received the 2018 West Cork Music Composition Prize for Blue, a work for string quartet partly based upon the film by Derek Jarman. Darragh was a committee member for the Irish Composers' Collective for three years.
He received the Arts Council Music Bursary in 2021, funding research and training in machine learning and a forthcoming collaboration with Irish composer and musician James McIlwrath.
Collaborators and performers have included Heather Roche, The Smith Quartet, Peter Brötzmann, Carla Rees, Michelle O'Rourke, Elizabeth Hilliard, and Bill Dowdall. In 2020, he was commissioned by Kirkos Ensemble, with the support of the Contemporary Music Centre and the Irish Music Rights Organisation. This record will be released via Bandcamp in 2022. A new work, Self-Attention, for Darragh Morgan was premiered in November 2021, as part of a Music Current Festival commission. He was also commissioned by Crash Ensemble to write a new work, Deep Model Worker, that premiered at the New Music Dublin festival in April 2021. He is currently working with Psappha Ensemble on a new solo piano work to be recorded in May 2022.