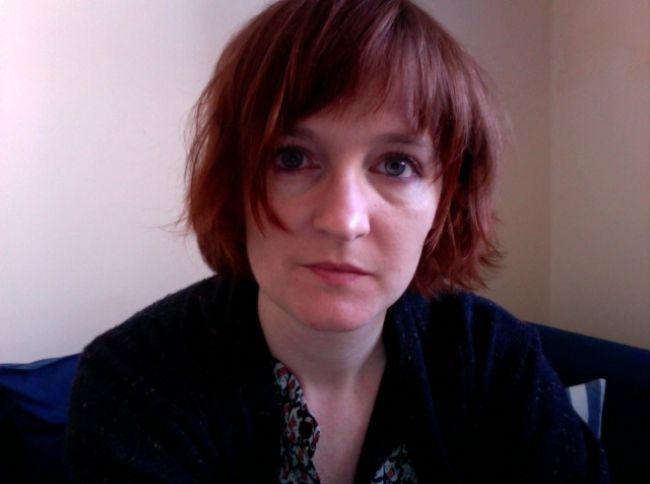 Caitríona Ní Dhubhghaill was born in Dublin in 1975. She learned sean nós singing from Pádraigín Ní Mhaoláin at Scoil Naithí, Ballinteer, and studied piano with Audrey Chisholm, theory with Annette Perry, and flute with Rosemary Hill at the Royal Irish Academy of Music. She began composing in 1992. Her first composition, Dutch Elm (a setting of a poem by her father, Gréagóir Ó Dúill), was performed by the National Chamber Choir on radio and television in 1993. She studied Music and German at Trinity College Dublin, graduating in 1998 with first class honours; she gained a teaching diploma in piano (A.R.I.A.M.) with honours in the same year. She taught piano and theory at Dún Laoghaire Music Centre while undertaking research at Trinity College Dublin which lead to a Ph.D. in German literature, awarded in 2005.
Much of her work seeks to bring the Irish folk idiom into dialogue with the broader tradition of Western choral writing. Her text-driven settings of key texts of the sacred choral tradition – the Mass Ordinary, canticles, responses, and psalms – mostly use the Irish versions of these texts.Her Irish-language setting of the Magnificat and Nunc Dimittis, Cainticí Mhuire agus Shimeoin (2000), was awarded best Irish-language entry in the 2001 RTÉ Church Music competition. This work has become part of the repertoire of Christ Church Cathedral Choir and the Mornington Singers and has been performed by these ensembles both in Ireland and abroad. The Cork International Choral Festival Pilib Ó Laoghaire trophy was awarded to the Mornington Singers in 2004 and 2005 for their performances of her Caintic Mhuire and An raibh tú ar an gcarraig (2004). She has been commissioned by RTÉ, Foras na Gaeilge, Cumann Gaelach na hEaglaise, Cairde Cheangal Dhá Chultúr and the Mornington Singers. The first three movements of her setting of the Irish-language Mass Ordinary, Kyrie, Gloria, and Sanctus, have been recorded and performed by Chamber Choir Ireland and the Mornington Singers. Her setting of the Evensong Responses, the only setting of its kind in Irish, Freagraí le haghaidh Urnaí na Nóna, has been performed liturgically by the Christ Church Cathedral Choir on several occasions, both in Dublin and on the Aran Islands.
Her compositional interest in choral music is nourished by her commitment to choral singing. As a student, she sang in the Irish Youth Choir and the Domchor München, and held choral scholarships at Trinity College Chapel choir and Christ Church Cathedral. From 2005-2009 she lived in Vienna, where she sang with the Wiener Kammerchoir. She now lives in Durham, England, where she lectures in German literature and sings with Durham Cathedral Consort. She is currently working on the final movement of her setting of the Mass Ordinary, the Agnus Dei/A Uain Dé. Works for other forces include a setting for tenor and piano of a poem by the Dadaist German poet Richard Huelsenbeck.
Contemporary Music Centre, Ireland