Centre Culturel Irlandais Call for Applications : Residencies, Bursaries, and Prizes 2022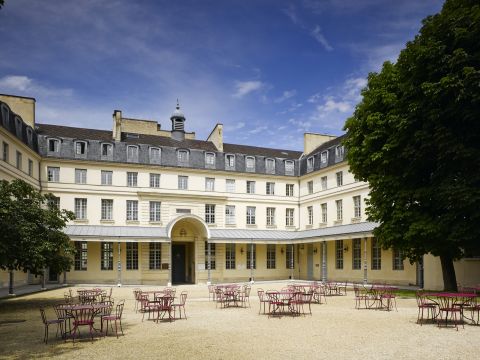 Deadline:
12 January 2022 17:00
The Centre Culturel Irlandais invites applications for its 2022 programme of residencies, bursaries and prizes.
Artist Residencies
Residencies of 1 to 3 months between August 2022 and July 2023, open to practitioners in all art forms with a record of professional achievement. Travel from Ireland, accommodation and a monthly stipend included.
New internationally-funded residences inaugurated to honour both architect-designer Eileen Gray and artist Tomi Ungerer, and to support theatre-makers.
Romilly Walton Masters Performance Residency
Open to performance practitioners, this award supported by the Centre Culturel Irlandais and Dublin Fringe Festival supports the making of bold, innovative, experimental performance work in the fields of theatre, music, dance, film or visual art to be experienced by audiences in France and Ireland.
French Language Bursaries
Scholarships for the month of August 2022 aimed at cultural and media professionals who wish to improve their French language skills for professional purposes. Accommodation in the CCI and an approved language course included.
Old Library Bursaries
Fellowship Bursaries for 4-6 weeks (June/September 2022) to conduct research into the CCI's Old Library and Historical Archives Collection. Travel from Ireland, accommodation in the CCI and a stipend included.
The Rev. Liam Swords Foundation Bursary
The Rev. Liam Swords Foundation invites applications for one 3-month summer bursary from students/researchers at post-graduate level from any discipline in an Irish third-level institution. Travel from Ireland, accommodation at the CCI and a stipend included.
Centre Culturel Irlandais, 5 rue des Irlandais, 75005 Paris