Sundays@Noon Concert featuring Lina Andonovska / Elizabeth Hilliard
Hugh Lane Municipal Gallery of Modern Art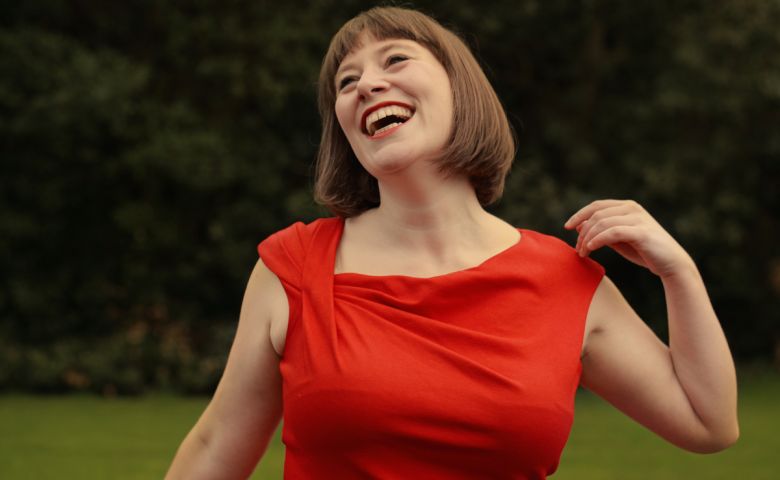 Lina and Elizabeth present an exciting programme of recent works for soprano and flute, including a world premiere by David Bremner. This is an occasion not to be missed, with two of Ireland's most exciting performers coming together for their debut recital as a duo on Sunday 8th December in the Hugh Lane Gallery at noon.
Programme
Kaija Saariaho: Changing Light
Beat Furrer: Invocation VI
David Bremner: you window-pierce'd facades! (world premiere)
Jane O'Leary: Due voci
Gráinne Mulvey: Eternity is now
Elizabeth Hilliard is one of Ireland's leading exponents of contemporary vocal music. As a singer, she has performed many world premieres by composers from Ireland and further afield, and in particular collaborates regularly with the composers Gráinne Mulvey, David Bremner and Christopher Fox (who produced her critically-acclaimed CD Sea to the West in 2016). She founded Béal with David Bremner in 2010: in 2016, she was the musical director in Béal's production of Inappropriate Moments - a showing of all of the unaccompanied vocal ensemble music of Jennifer Walshe at the Project Arts Centre in Dublin. In October 2019, she directed Tonnta Vocal Ensemble in a performane of Stockhausen's Stimmung, for which she created a Dublin version of the work. Elizabeth is very grateful for the support of the Arts Council who in 2018 awarded her an Arts Council Bursary to study improvisation with Jennifer Walshe and Karen Power and conducting with Gregory Rose.
Curiosity, fearlessness and versatility carry Lina Andonovska's artistry around the globe. Andonovska is a rare breed in the flute world; a name that you'll discover on both the pages of Rolling Stone and the Australian Chamber Orchestra roster, she has not only cultivated partnerships with leading composers including Louis Andriessen, Donnacha Dennehy and Bryce Dessner (The National), but also deep community ties from Timor Leste to Tokyo's incubator Wonder Site.
This concert is presented as part of the Sundays at Noon series at the Hugh Lane Gallery, with the support of Dublin City Council and The Arts Council. We are also grateful for the support of the Contemporary Music Centre.
Tickets: Admission is free.