23rd Festival of Youth Orchestras featuring Vincent Kennedy, Michael Holohan, Elaine Agnew and Raymond Deane works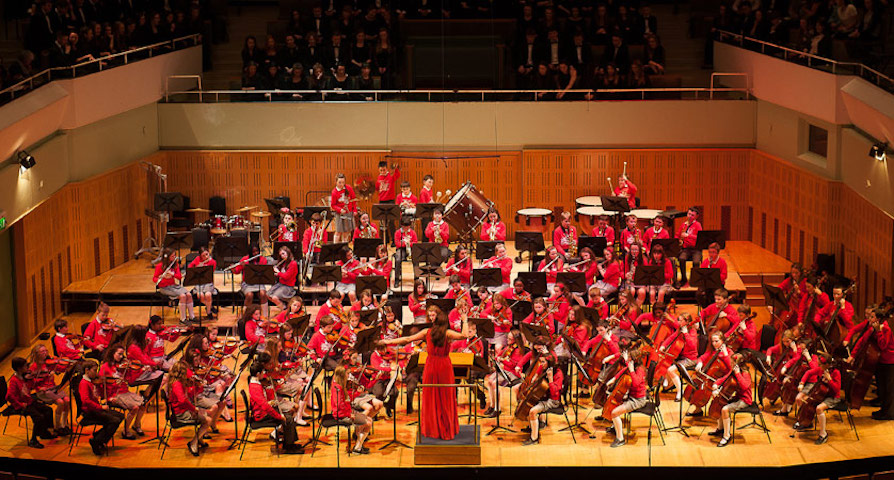 23rd Festival of Youth Orchestras
3pm Performance
St Peter's NS String Orchestra & Royal Irish Academy of Music Junior Strings, Dublin
Drogheda Young Orchestral Players
Mayo Youth Orchestra
Cork ETB Youth Orchestra
8pm Performance
Musica Fusion Orchestra, Charleville, Cork
Young European Strings Chamber Orchestra, Dublin
Laois School of Music Orchestra
Donegal Youth Orchestra 
The 2018 Festival of Youth Orchestras will see almost 500 young musicians take to the stage of the National Concert Hall to perform a variety of music played by young people for young people – from the standard classical repertoire to music from the movies, pop tunes arranged for orchestra and new music by Irish Composers. The 2018 edition will include music from The Toy Symphony, a Hungarian Dance by Brahms, the Pavane by Gabriel Faure, Shostakovich's Waltz Number 2 along with performances of music from the Pirates of the Carribean, the Theme from Sesame Street and modern Irish works by Raymond Deane, Elaine Agnew, Vincent Kennedy and more. 
 
The 3pm concert also features the world premiere of Michael Holohan's
The Sabbath Rang Slowly, 
performed by Drogheda Young Orchestral Players, and 
inspired by the sounds of the bells of St Peter's 
Church of Ireland and the clock bells of The old Tholsel building in Drogheda.
Presented by The Irish Association of Youth Orchestras